Problem 110 Answer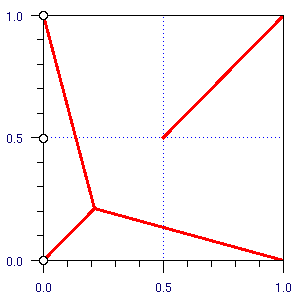 Let the corners of the square be at (0,0),(1,0),(1,1), and (0,1).
The solution is to dig the following ditches:
(0,0) to (x,x)
(1,0) to (x,x)
(0,1) to (x,x)
(1/2,1/2) to (1,1)
Where x = (3-sqr(3))/6 =~ 0.2113248654
The total length of all ditches is aproximately 2.6389584338
---
I'd like to thank the Macalester College Problems of the Week for this problem.

Michael Shackleford, A.S.A.